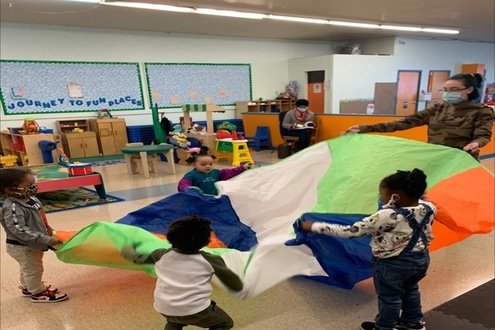 Laugh and Learn Kids Academy caters to the learning needs of Young Toddlers through interaction to further development your child's growing curiosity and interests for learning. We provide age-appropriate toys and materials to foster your child's engagement with various activities with song, dance, music, art, language development, and play.
beginning $170.00/week for day hours
2 - 3 Years Head Start Program
At Laugh and Learn Kids Academy Toddlers are encourage to develop critical thinking skills, independence, creative play, as they engage in fun-studious instruction, intentional learning, reading, and purposeful conversations throughout the day to ensure growth and development in preparation of their next milestone – entering Pre-Kindergarten.
beginning $160.00/week for day hours
Young Adventurers & Investigators
3 - 4 - 5 Years Pre-Kindergarten Program
Our Preschool/Pre-Kindergarten progam at Laugh and Learn Kids Academy focuses on success for school readiness with active learning, playing, and exploring, our preschoolers develop reading, writing, listening, math, science, art, social studies, library, technology, sign language, and critical thinking integrated into the curriculum through the use of common core curriculum and field trips. Moreover, your child will enhance their social and leadership skills through fun and enriching activities in theatre and sports.
beginning $150.00/week for day hours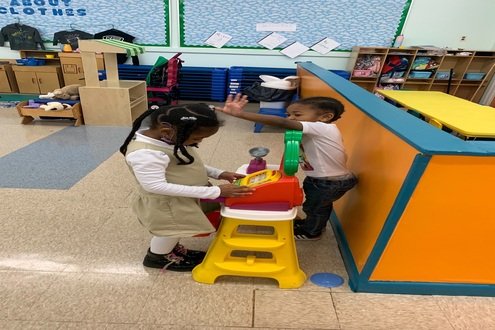 Laugh and Learn Kids Academy offers peer tutoring, guided by staff, that affords students the opportunity to become more proficient in reading, writing, math, and study skills as well as course concepts and theories taught during their regular day school. We provide the best combination of learning and fun by turning your child's before and after school hours into interactive learning with academically enriched activities making their before and after school time meaningful and rewarding through homework help, arts and crafts, music, technology, outdoor and indoor activities, sports, and theatre.
beginning $50.00-$100.00/week
The Staff is Extremely helpful and Kind
All Staff always greeted my self and the Kids in a very welcoming and friendly manner and the center is clean and organized
My Child loves to school, He says he enjoys making new friends.